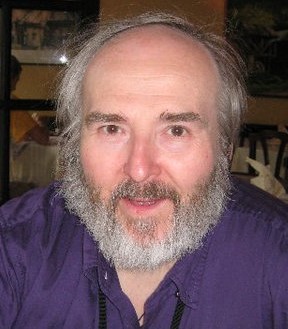 Rex Tyler is a Poet and Public Speaker living in Berkhamsted, UK.
You can contact him at organicrex@gmail.com
Together with his wife, Khai Eng, he ran Cooks' Delight, an organic Natural Grocer and Off License, from 1981 to 2010.
Apart from poetry, Rex is very active in speaking: he is a Mentor at Berkhamsted Speakers Group, vice president at Cornerstone Advanced Speakers Club in Redbourn, and a DTM Toastmaster.
Specialties
Organic food and processing
Food production methods
Import and Export
Customs Documentation
Chinese language
Radiation and selective uptake
Vegan Food and Animal Rights
Managing a serious illness without recourse to pharmaceutical drugs
Activities
DTM Toastmaster
Animals Rights and Environmental Poet
campaigner against nuclear power
against genetically modified foods, against nanotech, and pharmacrops.
helping the indigenous people of Ecuador and the World.
Writing stories,one man plays, in the throes of writing a book
Activities as a shopkeeper
Organic food shop ethically sourcing vegetarian products.
buying from workers cooperatives, and small ethical wholesalers
100% green electricity with the phone coop,strictly vegetarian/vegan/macrobiotic
100% Certified Organic and veganic
Fresh fruit and vegetables, dry goods, flours,grains,canned and bottled goods chilled range bought from small independant suppliers.
No Corporates. Buying from Vegetarian Companies where possible
sourcing certified organic food and beverages
Education
Hard Knocks Out on the street
Karate Green Belt
organic foods and veganism
City of London College Mercantile Law
Law of Contract shipping and forwarding
Private lessons' and self taught
Pinyin Traditional and jianbizi
Private tuition with Mrs Sandra Clark in Mandarin Chinese for 5 years 1970
Awards won for Cooks' Delight
Queens award 2001
National Training champion 2001
Business in the Community 2001
Green Business of the Year 2000